Any vehicle owner understands the importance of accessorizing their car. Auto parts come in various forms. However, the nature of accessories needed often depends on the car model you are getting. This means that car accessory needs are unique. If you own a luxury vehicle, you might not need as many accessories as someone who drives a simple saloon car would. So if you have just purchased a vehicle, here are some essential accessories you should consider purchasing.
Jump Starter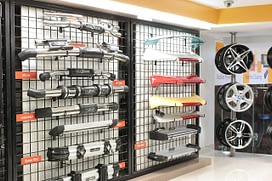 Battery issues are quite common and annoying. You might have accidentally left your tail lights on the radio playing without realizing, only to come back to a vehicle with a dead battery. Moreover, the battery might not be able to start during the winter months. To be on the safe side, you need to have a jump starter. And all you need to do when the 'unfortunate' happen is ask for help from a friend.
Blind Spot Mirrors
Blind spot mirrors are essential. The good news is that some new car models come fitted with blind-spot monitors. However, if your car does not have this car accessory, you should have them installed. The good thing about these tiny mirrors is that they are not expensive.
Stinger
Car owners should always be prepared for the worst-case scenario while on the roads. While there are many ways to go about this, having a stinger inside the car is one of them. Ideally, a stinger is a device that is used to smash vehicle windows for a quick exit. The stinger also has a sharp blade that can be used to free yourself if the seatbelt is jammed during an accident.
Hydraulic Jack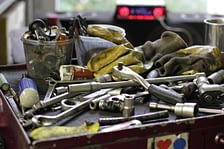 Flat tires are no fun. Unfortunately, you get a puncture when you are least prepared or in a remote location. You do not have to wait, hoping that you will get a good samaritan to help, which can be disappointing. Having a jack in your car is essential to alleviate some of these frustrations. Newer jack varieties today are compact and easy to keep in the vehicle.
Car Tool Sets
Having a jack is not enough to deal with a puncture; you also need some tools. Inside the tool kit are several handy auto repair tools such as the spanners, pliers, adjustable wrench, and ball-peen hammer. You need a tool kit to handle all manner of automobile issues.
Essential Car Accessories